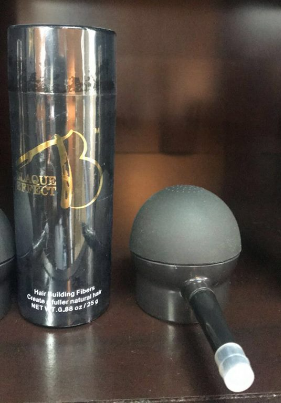 BLAQUE EFFECT HAIRCARE:
One of the Barber/Beauty Industry's Newest Product Lines! We are known for producing the Latest And Trending products that promote Growth, Luster and Enhancement . BLAQUE EFFECT "INTRODUCING A NEW AGE WAVE..TO CARE FOR HAIR"
BLAQUE GOLD HAIR FIBERS:
This Particular hair fiber sets the tone! BLAQUE GOLD is well known for its Amazing "Lustrous Shine". BLAQUE GOLD has a system the allows fiber to lock on to natural hair with minimal use of holding spray, and also promotes growth.
You can use it in a variety of ways:
•Sharpen Hair Lines
•Thicken Thinning areas
•Create shaded areas on design work
It is also an Awesome tool to use in conjunction with ALL Male/Female Hair Replacement Techniques. It's all natural look helps the client feel more confident while adding another service to your service menu.
BLAQUE GOLD "BLIND EM WITH SHINE"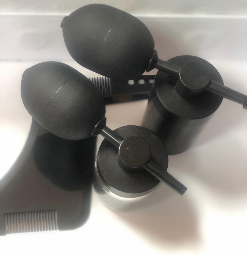 Blaque Op Fiber Optimzer (15g matte with pump) $25.00
Blaque Op Fiber Optimizer (5g Mini with pump) $20.00